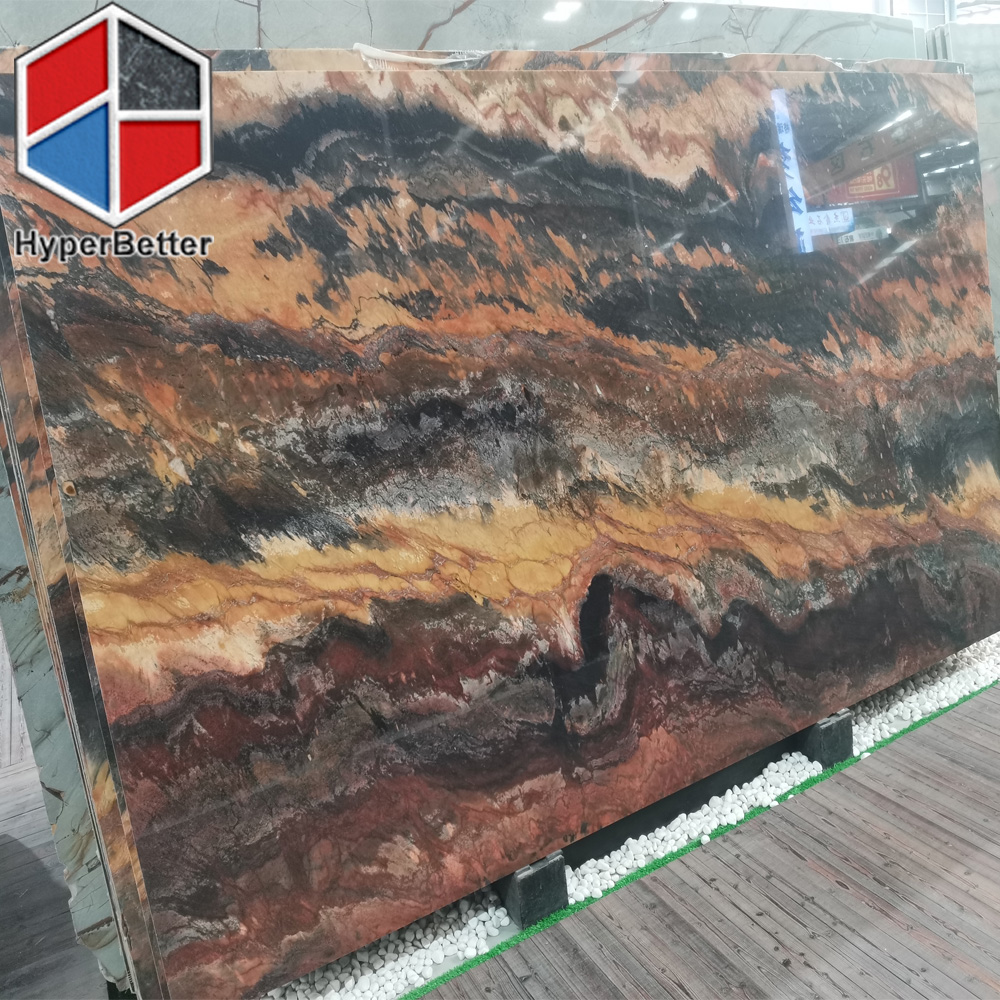 Fancy Granite  , it  is perfect  natural paintingwith golden lines for high class project like countertop ,table top, background and so on . Hyperbetter have two styles, big veins and fine veins
From another direction looking for this nice fancy granite slabs
Fancy Granite  , it  is perfect  natural paintingwith golden lines for high class project like countertop ,table top, background and so on . Hyperbetter have two styles, big veins and fine veins
 WHY YOU CHOOSE HYPERBETTER AS YOUR RELIABLE PARTNER ?
1) Quality guarantee.
QC team is experienced stone people who care the quality more than you. Because our goal is QUALITY is CUSTOMER. We want our customer sleep well after they give the orders to our hands, and smile when open the containers from us.  Photos will be taken for your reference.  In case of any broken, double quantity will be sent in next shipment against photos.
2) Price Guanrantee
We are trying our best to offer you the best price. But not all of materials, to be honest, No company could offer all materials at the best price in market. The guarantee from us is you will receive the best reasonable prices from us. Same quality, you will get better prices from us.
 This material has random veins.