Xiamen Hyperbetter produces the best price granite patterns for paving. different colors out of granite, basalt, sandstone and slate are available.  As well as different shapes.
This is Light grey granite paving pattern tiles.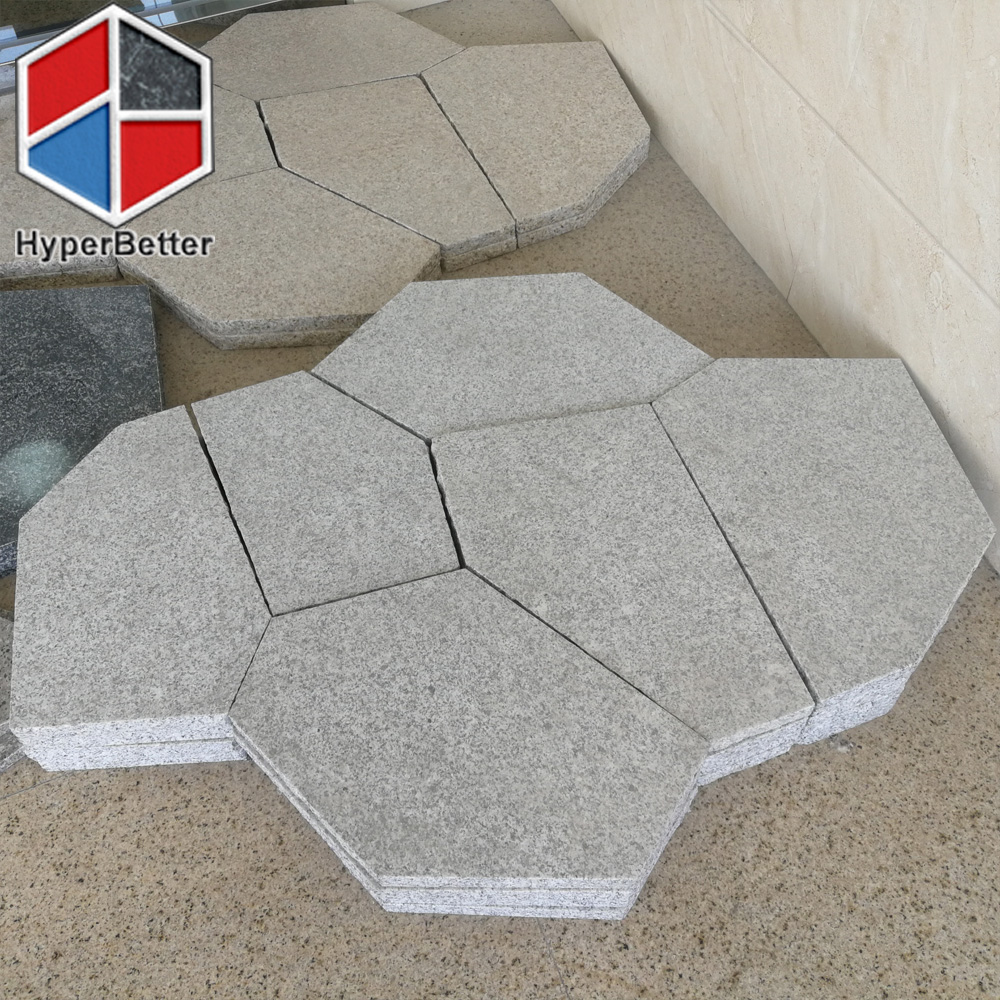 The paving pattern tiles surface is flamed with anti slip function, well, bush hammered, antique, honed and polished are available.
The edges are split and sawn cut options. split has a much better cost control.
Back– Two options. with net backed  and without net.  depend on size and thickness.  Here thickness could be 2cm and 3cm. for net backed, 2cm is better. for 3cm , weight considering.  without net one is a better choice, well, here when we pack the pattern, we will mark the number and park them according to pattern design, So easy to fix the tiles and faster.
More colors granite paving pattern tiles available.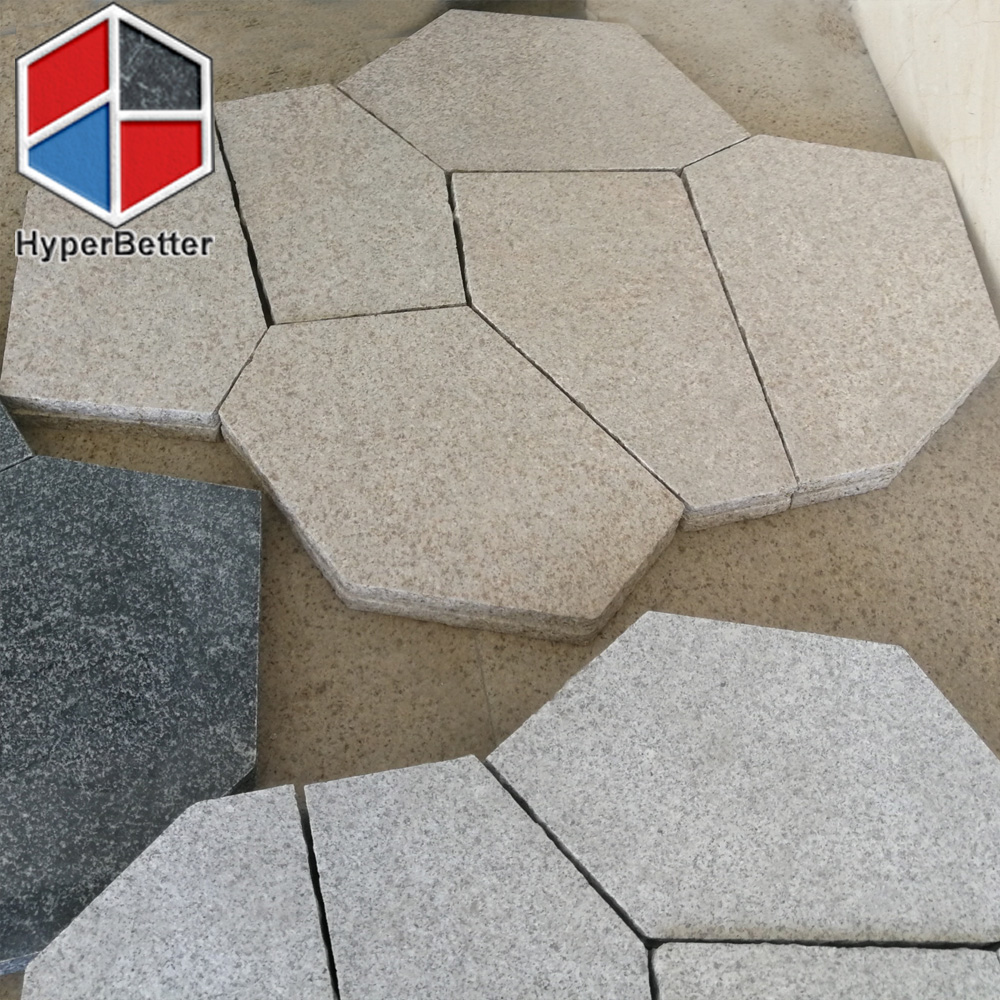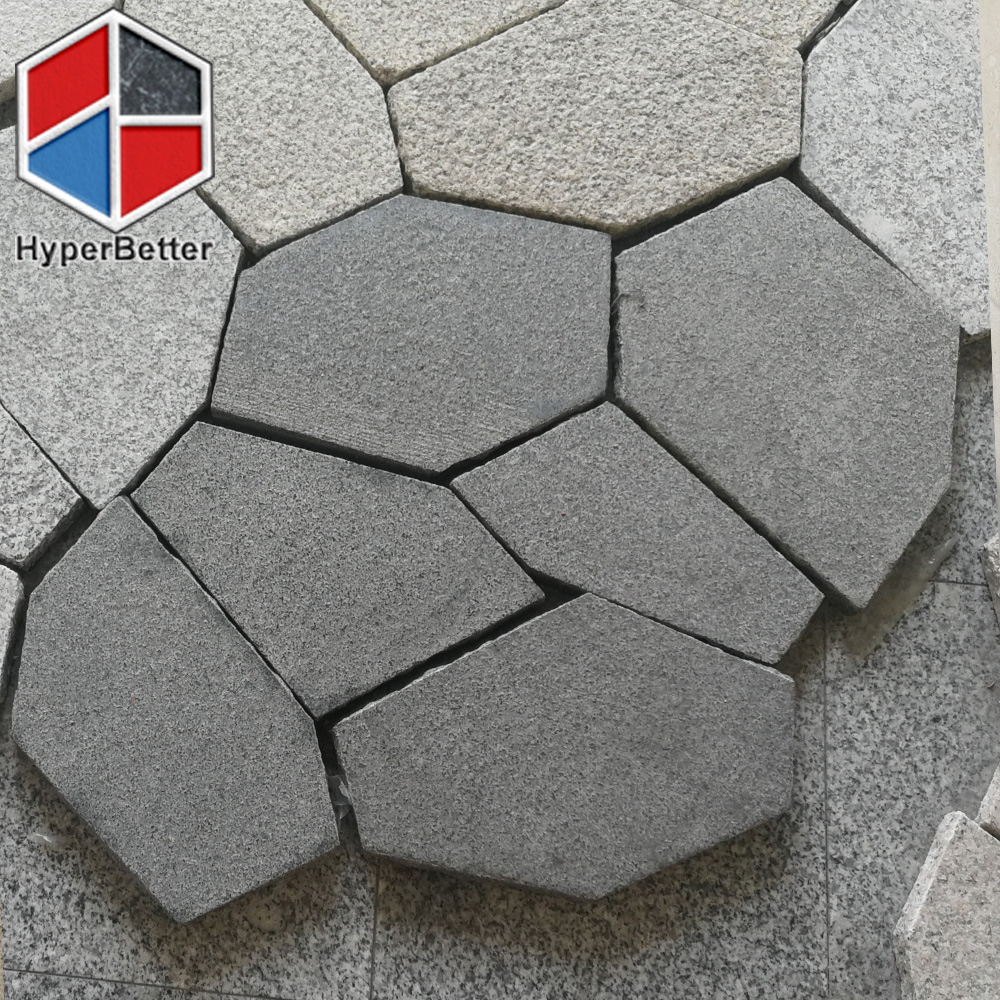 Hyperbetter factory hopes to cooperate with you.