Hyperbetter produce the whole project solution. and we have 5 waterjet machines for medallion and mosaic patterns according to design.
This is a project wall background in Australian. Marble mosaic pattern with golden stainless steel chips.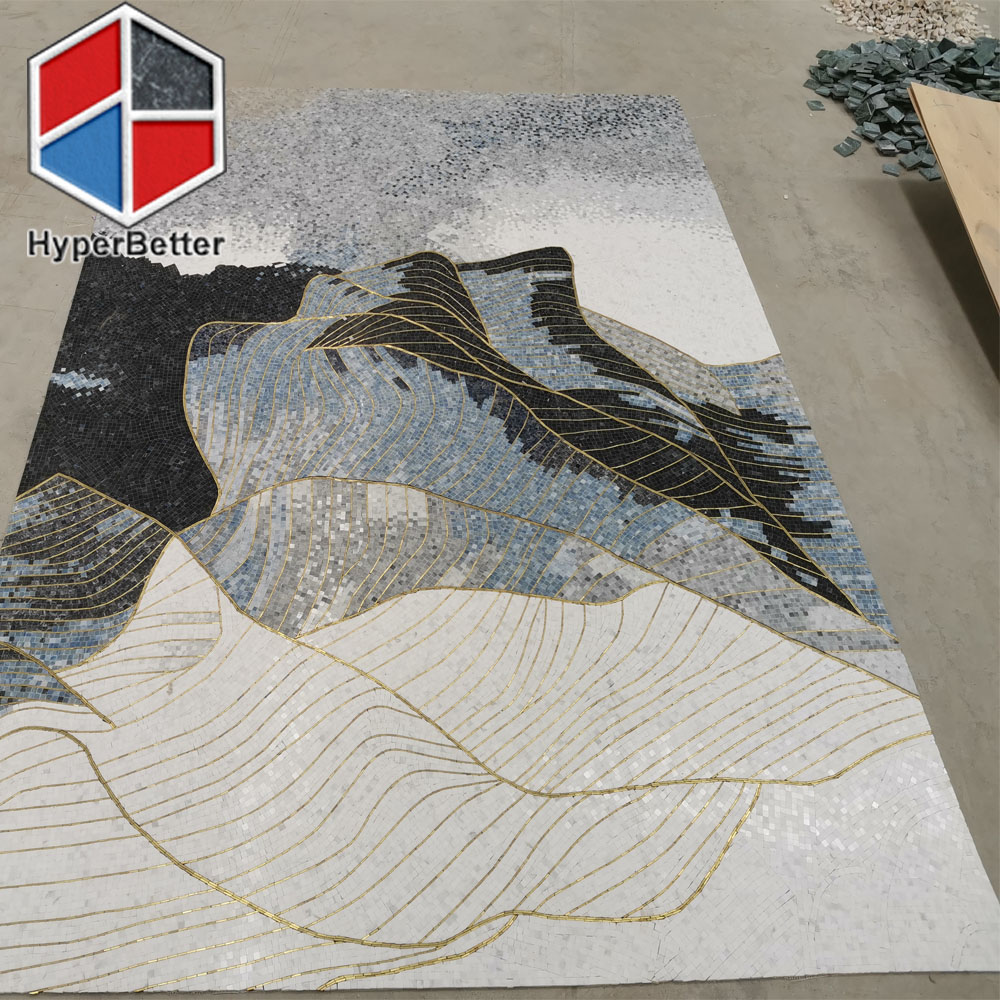 The size and design could be adjusted according to project requirement. welcome customized pattern, even just a picture and Hyperbetter will make the picture into real mosaic pattern. Please check the details image.  perfect quality and hyperbetter team take care the quality well.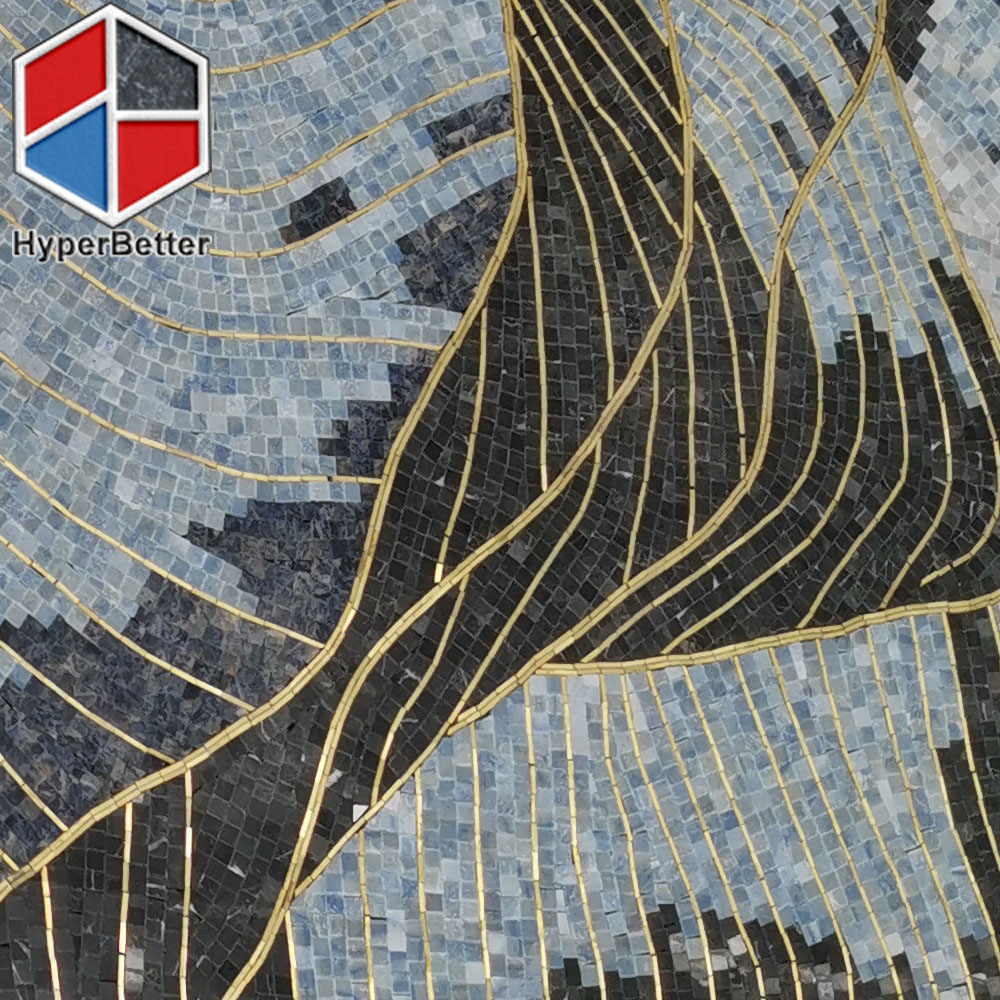 From little far to view this perfect mosaic patter for wall. as well as another  mosaic pattern for wall, That make your project different and more luxurious
Contact Hyperbetter for more designs of marble stone.
Hyperbetter– hyper better quality and better design