Statuario marble mosaic 
Hyperbetter has 3 CNC and waterjet machines for high quality medallion, borders and mosaic tiles. at present, we mainly produce white marble, black basalt and mixed glass styles mosaic. Let Hyperbetter make the mosaic better, not only better quality, but also better price.
A— this is Mixed white and balck style, carrara white and black basalt.
B– single material–White statuario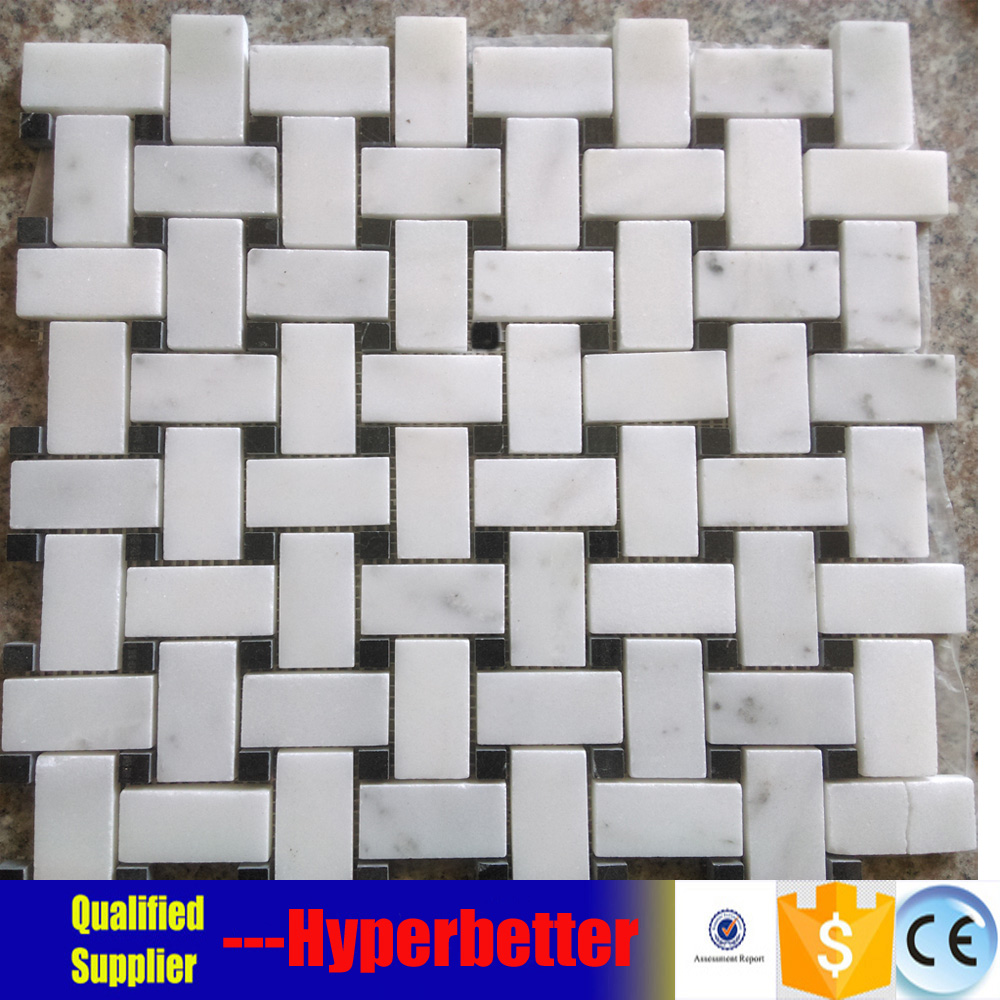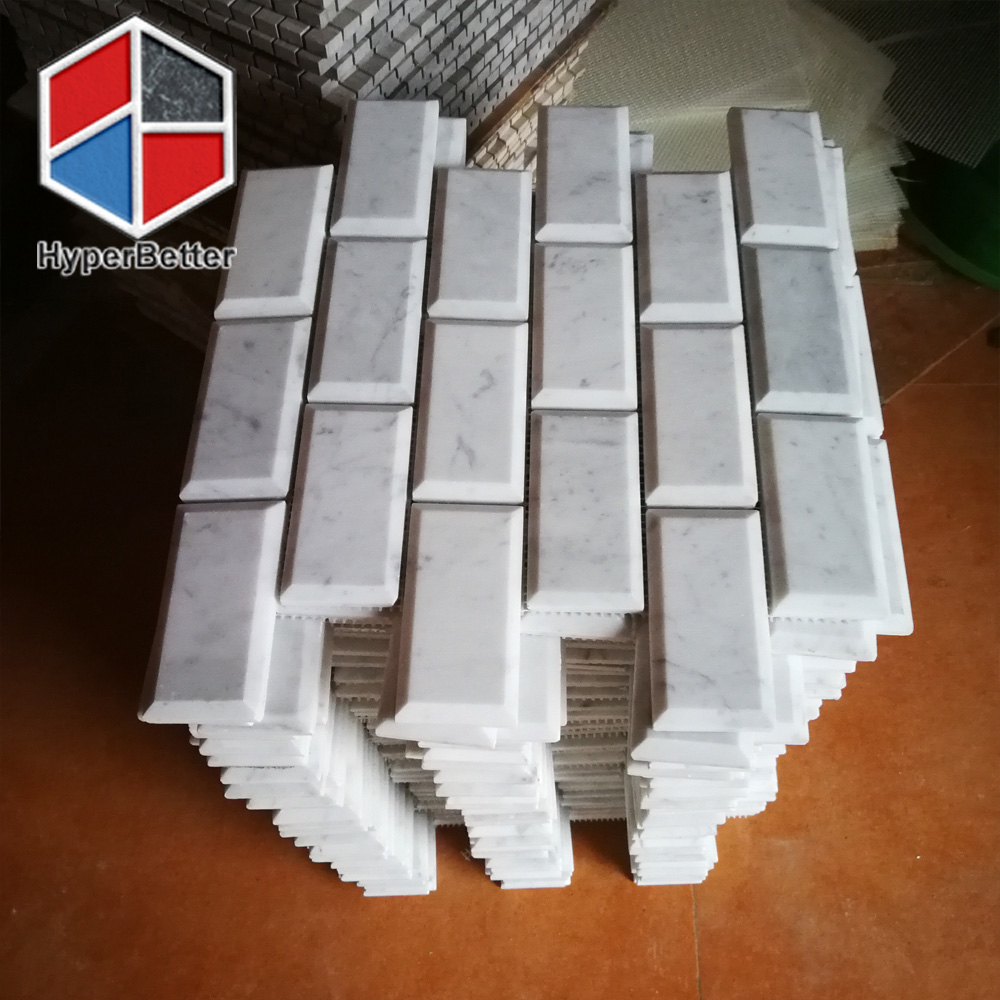 C– More options from Hyperbetter. From quality.
Mosaic, here from this year, we begin to offer the more choices for you, so marble, slate, metal and glass mosaics are offering well in our own factory, we offer both our own design and your photos. so just tell us your requirement and we will send you the details.
The Size is more 30x30cm  ( 12″x12″)  and different shapes offering. contact us for further information.
A—  Glass mixed marble mosaic
B–Metal mosaic
C— Single material mosaic like marble, travertine and granite
D—  Special white marble mosaic.
More designs and different materials are offering. Contact us whenever you are interested in our products.
Looking forward to our good cooperation beginning.
Hyperbetter– Your reliable mosaic tiles supplier in China!