Staturio marble pedestal sink
artistic design. luxury and perfect design for high class hotel, restaurant and home using. More design available from Hyperbetter.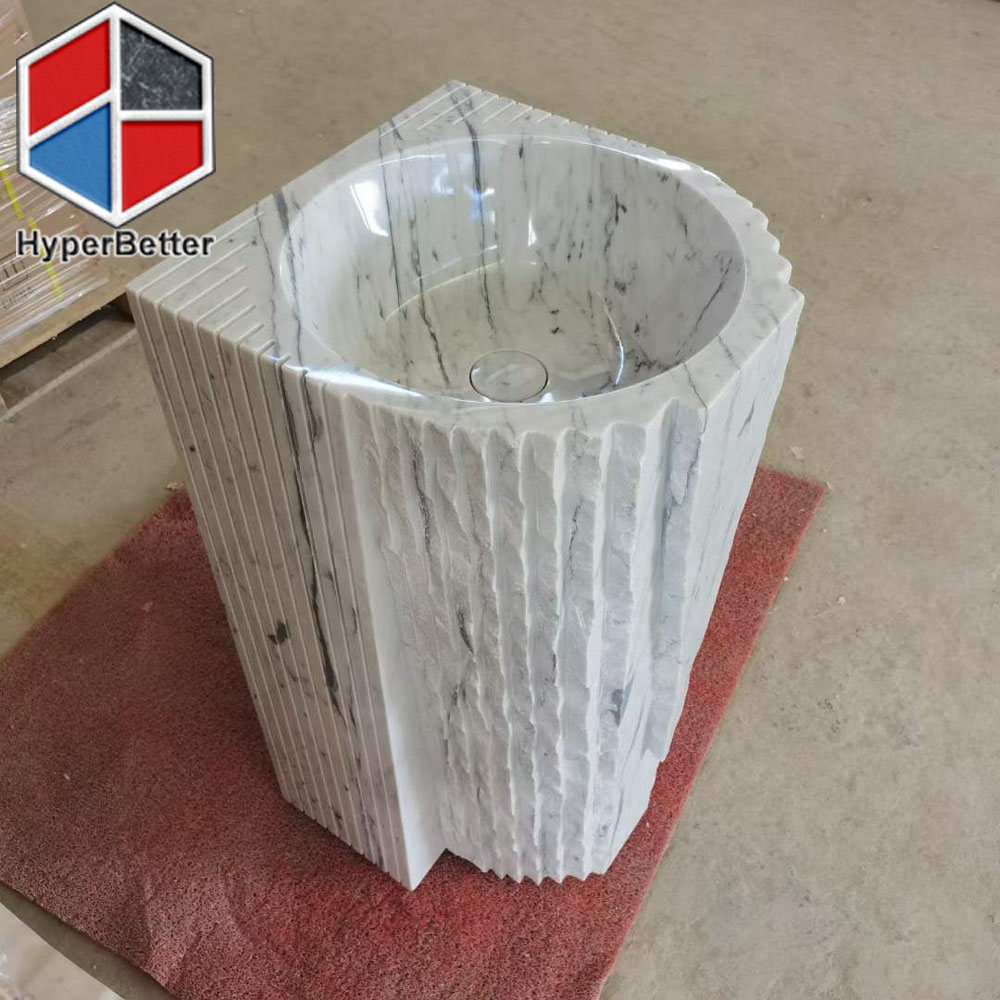 From top view this Staturio pedestal sink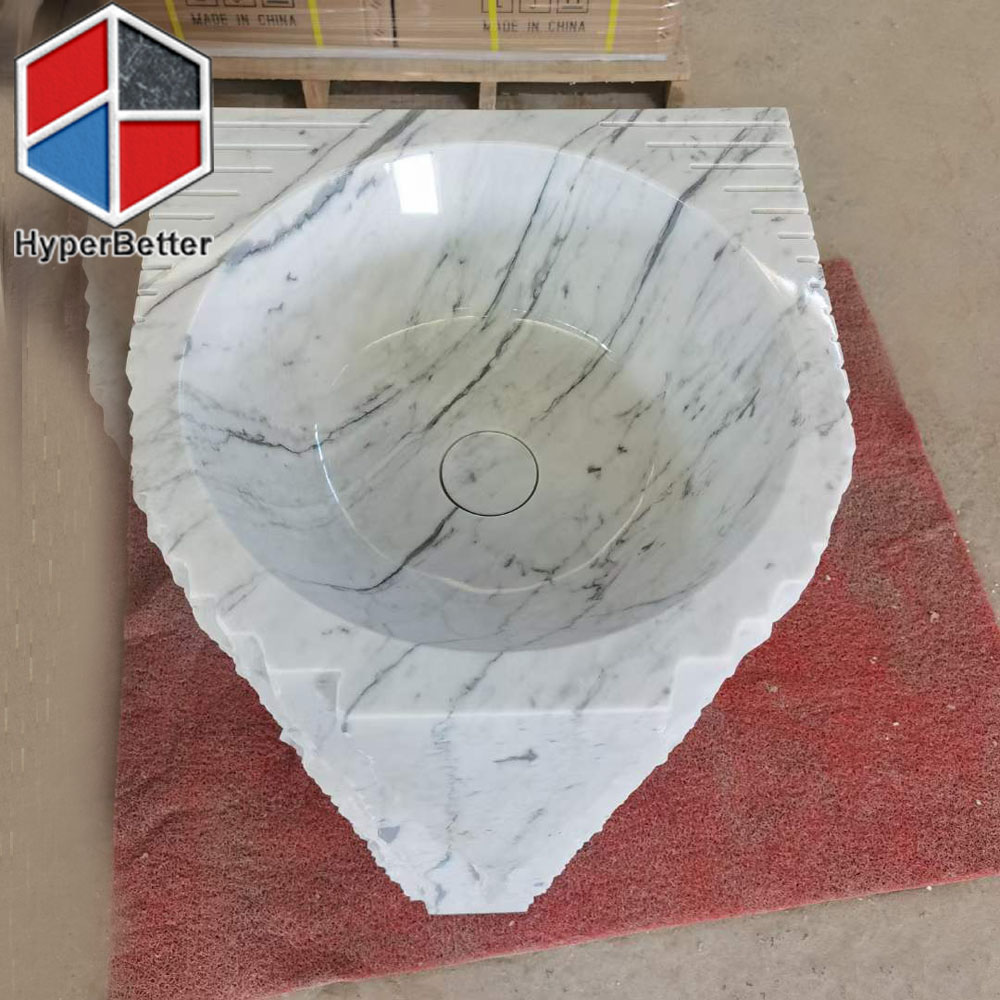 as well as  from distance view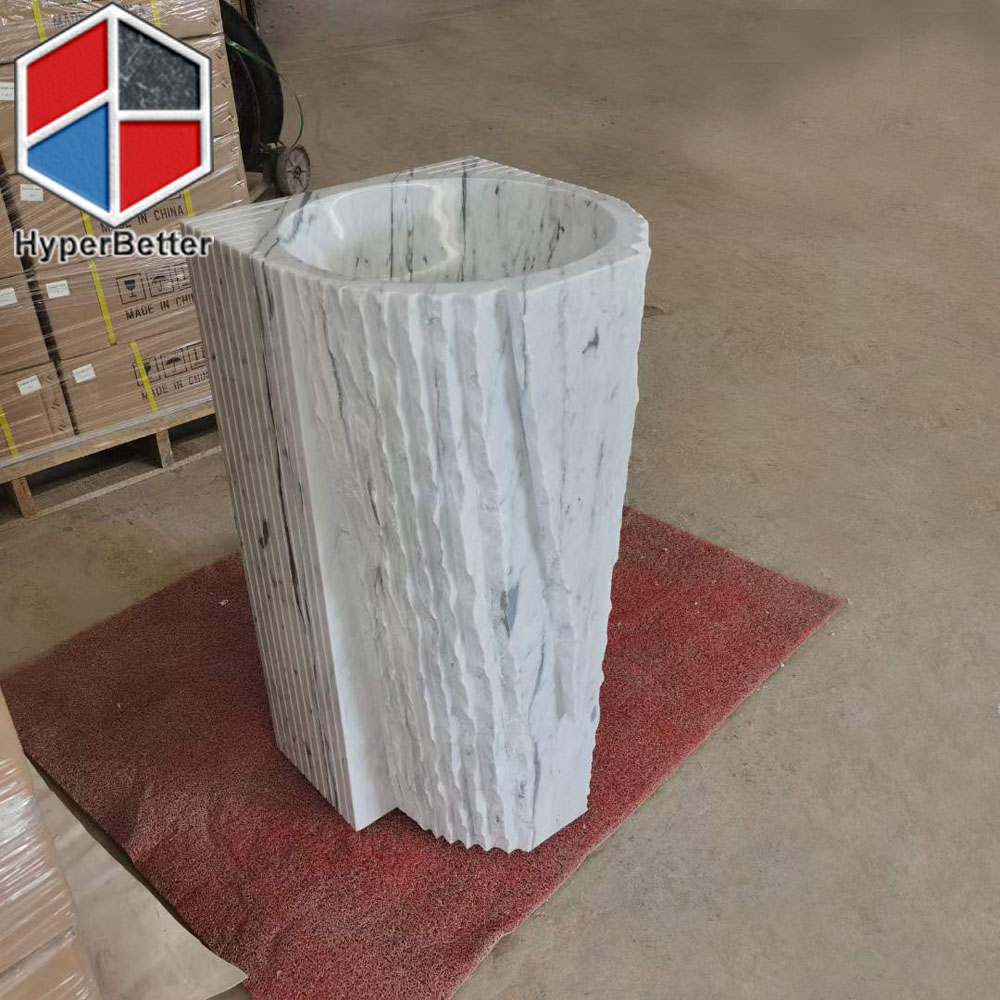 Contact Hyperbetter for more designs and more color options like black and brown color sinks.
More other products out of marble from Hyperbetter