Surface groove sink
Hyperbetter offers pedestal sink well, and this is nero marquina marble, perfect for pedestal sink. Different styles available from Hyperbetter.
Surface groove, perfect design and stunning for home and public using by this Surface groove sinks,
Diameter 43 to 45 cm, Height 85 cm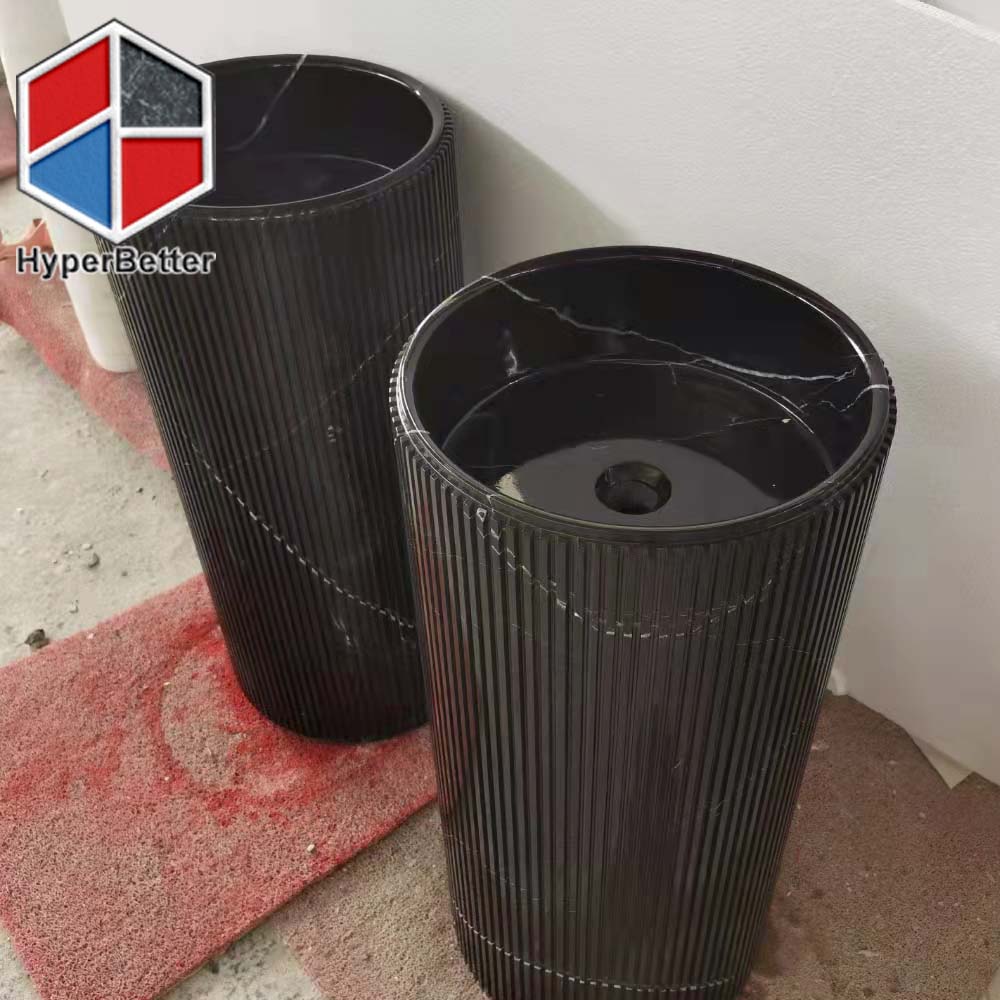 From top view this stunning surface grooved washing sink.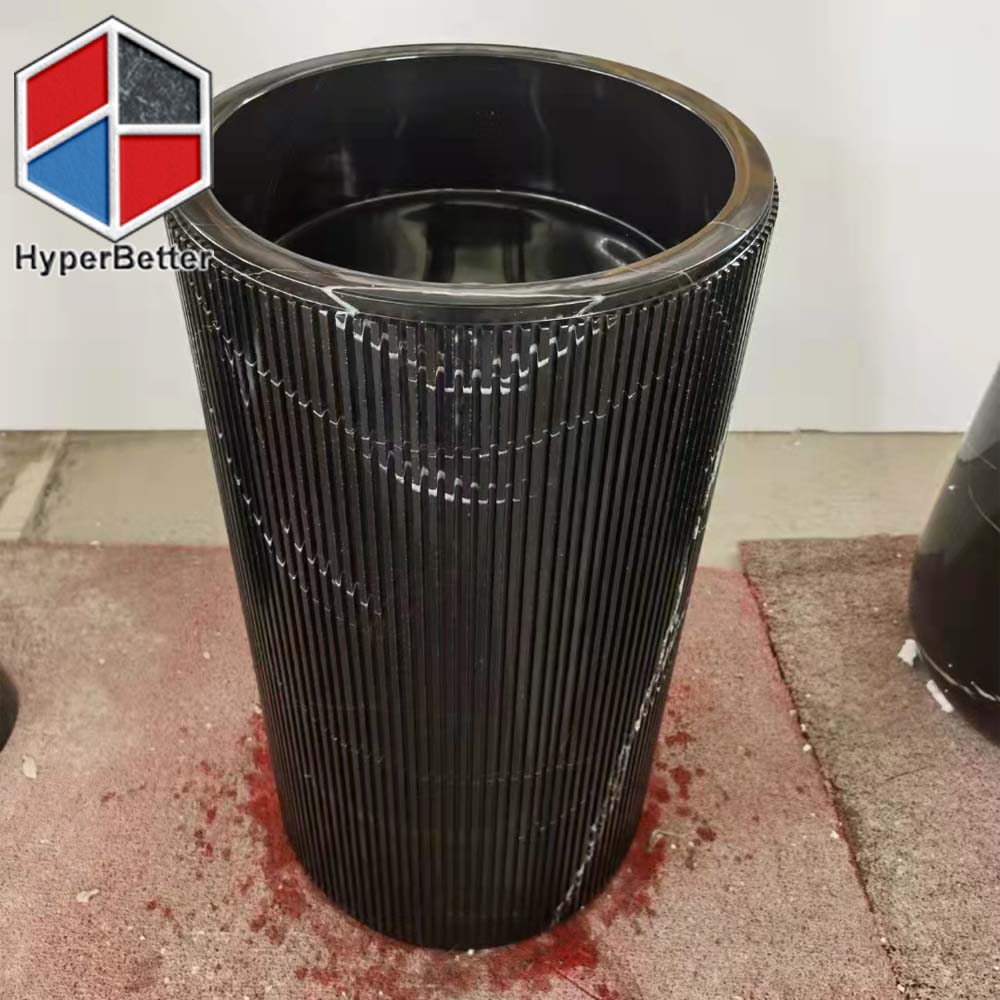 As well surface honed Surface groove sink is offering, please check the images as following. Diameter 43 to 45 cm, Height 85 cm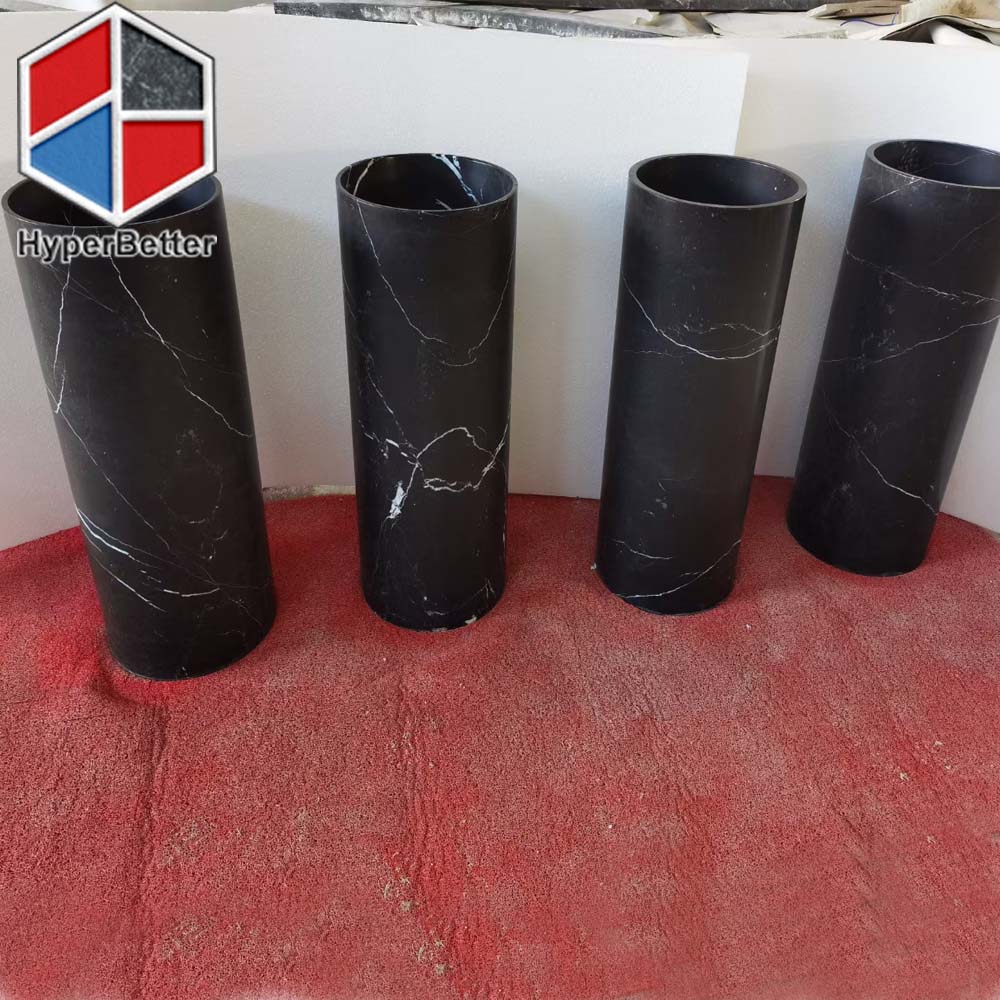 Black and white materials always the best choices for sinks. Both are suitable for public like high class restaurant, hotel and private house using.
Following pic is  Valakas white marble surface groove sink. same design and size at  Diameter 43 to 45 cm, Height 85 cm
More nero marquina marble products are available from Hyperbetter including tables.  Contact us for further information for your nero marquina black marble inquiry.
Hyperbetter factory welcome customize design of the Surface groove sinks,  whatever shape design and size customize are available. Single piece for home or for project is welcome.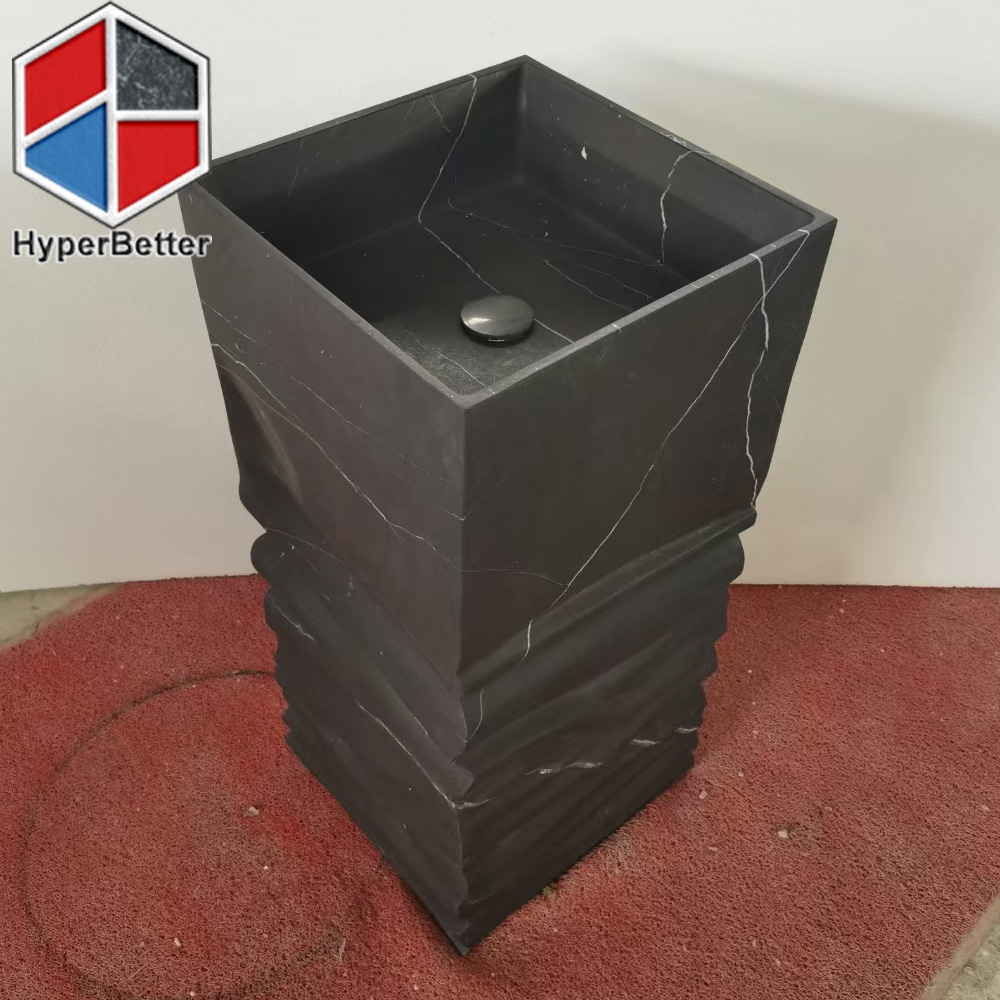 From hyper better quality and better design.